Staff V Year 6 Netball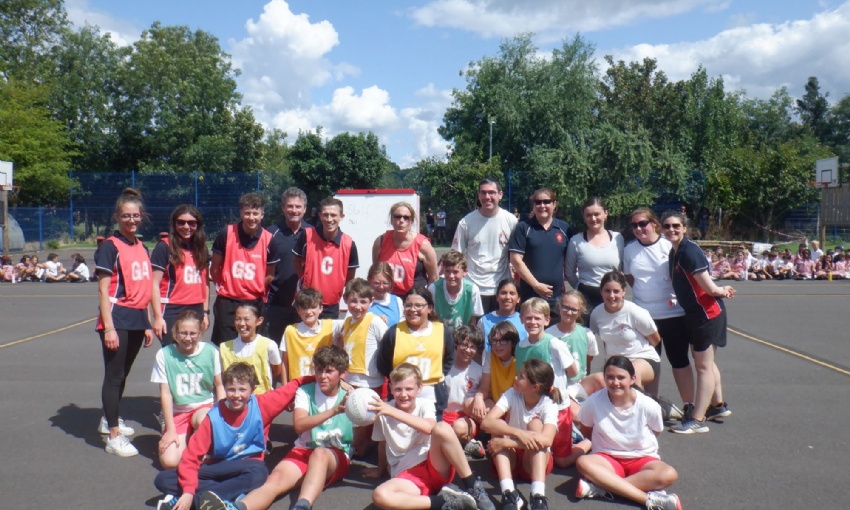 Farewell Year 6. This summer's staff v Year 6 game was another fast-paced and competitive fixture!
Wednesday 19th July 2023
The whole school came out to watch the annual game and, for most of them, cheer on the year 6 children. The staff team had their work cut out though against a Netball team that finished in 3rd place across the whole of the Kingston Borough. Despite the game being very even throughout the final score was 6-3 to the staff team. Despite this victory many a staff member commented saying that they had to be at their very best and that the children had really made them work for the victory!
Well done to the Year 6 children for their efforts in this game and for their efforts and commitment to Netball club this year.
Team: Giorgia, James, Lola, Torin, Rafael, Petroc, Monty, Daniel, Ophelia, Hannah, Owen, Natalee, Alice, Danny, Lucas, Audrey, Sabrina, Chia