Sports Day!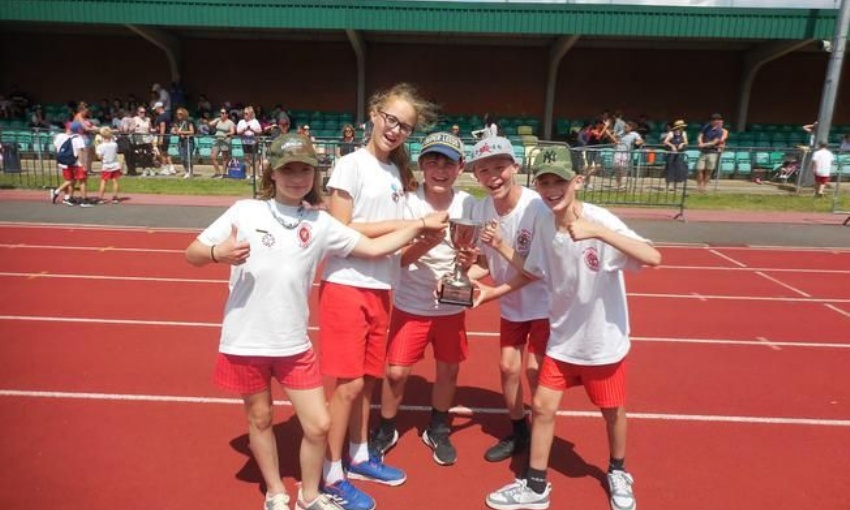 On Wednesday 21st June all children from Reception through to Year 6 spent the day competing in athletic events, at The Weir Archer Centre, as part of sports day 2023.
The children represented their house in a mixture of track and field events, with the aim of scoring as many points as possible and win the sports day cup!
From the egg and spoon to the javelin, the shot put to the house relay, the children ran, threw, jumped and cheered on their house team. It was St Bernadette's house though who were victorious on the day and awarded the honour of the sports day trophy. Well done to everybody involved and thankyou to all the parents and carers who came to support the children.