Wellbeing Week - Circus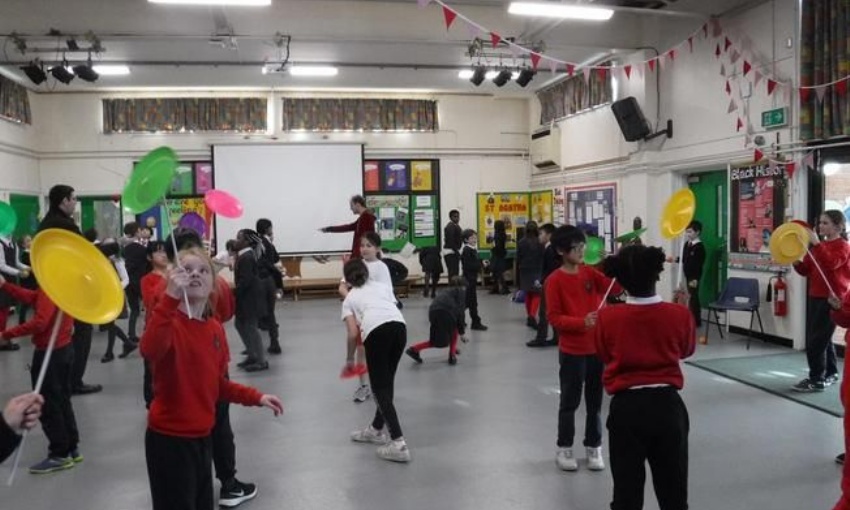 What an exciting wellbeing week! We had Lucas Jet here on Friday to start the week off with an exciting circus show. It was 45 minutes of straight cheering, laughter, clapping and grins on everyone's face. What special memories we all will have of coming together to watch Lucas entertain us with many amazing moves with children volunteers throughout.

Afterwards, each class had an opportunity to try out some circus skills involving juggling, using flower sticks, plate spinning and using diablos.

It was great seeing children trying out a new skill and laughing through the many mistakes being made, showing such resilience.