St Agatha's v St Luke's Netball fixtures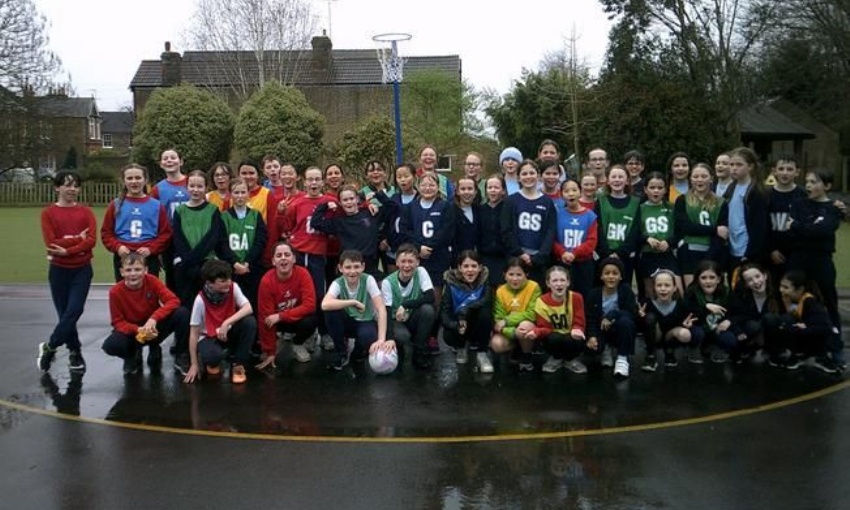 St Agatha's v St Luke's Netball fixtures
St Luke's school made the short walk round to St Agatha's playground to compete against one another in Netball. Despite the wet conditions 24 children from St Agatha's, and a similar number from St Luke's managed to represent their schools and demonstrate what they have learnt at their respective Netball clubs. 4 teams were split across two courts with 2 teams working together and taking it in turns to rotate on and off court.
Results
Green and Red team
St Agatha's 7-4 St Luke's
Blue and Yellow team
St Agatha's 3-4 St Luke's
Both fixtures were very evenly matched with some fantastic netball on display. Well done.
Netball squad:
James, Giorgia, Torin, Natalee. Isabelle, Isabelle, Alice, Hannah, Monty, Owen, Audrey, Sabrina, Chia, Elodie, Chloe, Hannah, Eleonora, Ella, Lucas, Niamh, Lauren, Danny, Saoirse, Ophelia, Daniel